Dear Coincall Users,
Thank you for your support to participate in the Options Carnival Campaign. As promised, we have automatically credited your accounts with the reward options you earned during the Carnival Event campaign.
You can check the options positions you have received under the "Positions" section in the Position Overview.
To access Position Overview, click on any trading pairs under the "Futures" or "Options" category in the navigation bar on the Coincall's home page. Scroll down to the bottom of the window to view your current positions.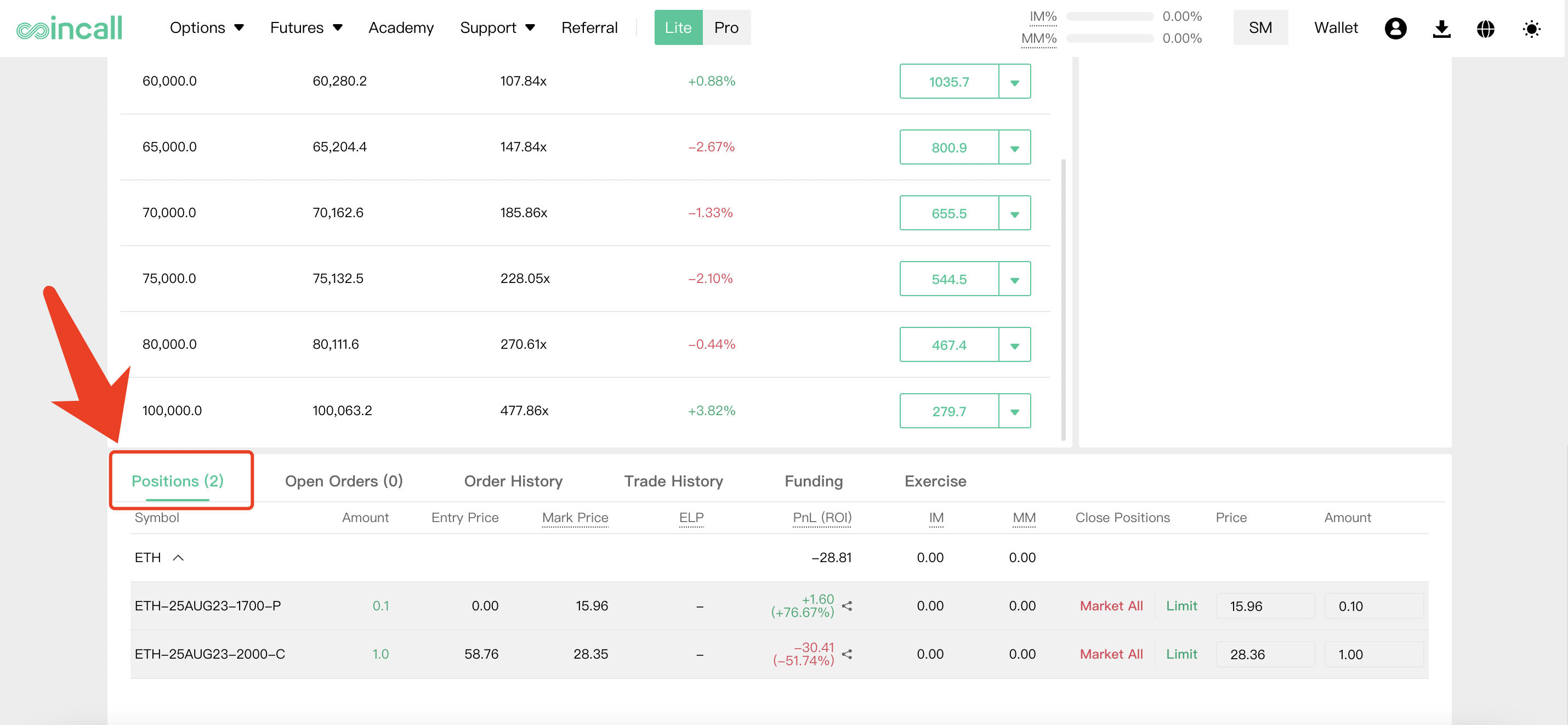 You can also see changes in your total asset value by checking the "Equity" section at the top of the trading page.

Notice:
1. Participating users need to complete KYC Level 1 verification in order to receive the event rewards, the verification deadline is July 12, 10:00 UTC.
2.If you have received 1 ETH call option position, such as ETH-28JUL23-1900-C, and assuming that on the expiration date of July 28th, the ETH price rises to 2,200 USDT, then your profit would be (2200-1900)*1=300 USDT (excluding any transaction fees).
3.Please note that your actual earnings may vary and returns can fluctuate with changes in the price of ETH. Each participant's options position has unlimited profit potential.
We hope you enjoy using Coincall and look forward to hearing your feedback!
Sincerely,
The Coincall Team
---
Simplified Crypto Options & Futures for All